REQUEST
As part of a rehabilitation project for the Bretagne tower in Nantes (France) by Giboire group, CSTB (Scientific and Technical Centre for Building) called on Sercel's know-how to carry out this structural study to define the dynamic behavior of the building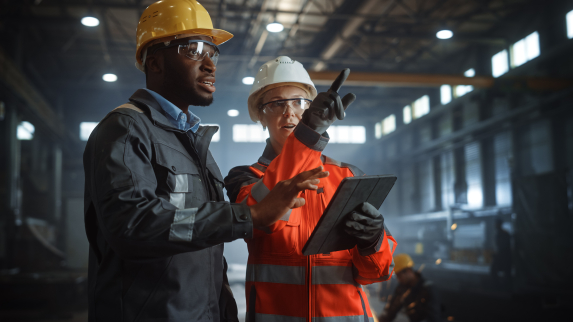 SOLUTIONS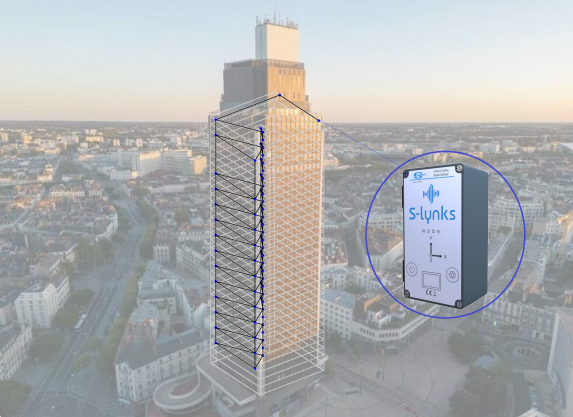 The Bretagne Tower is a high-rise building (IGH) with a total height of 144 m
32 floors and the stairwell were analyzed.
16 S-lynks 3-component sensors and one gateway were deployed in a record time.
In 3 hours, 3 people carried out 71 measurement points done with 5 acquisition of 20 minutes each in an indoor environment
Our dashboard was able after 20 minutes of last acquisition to manage the processing of the extracted data showing the different modal representations of the building.
CONCLUSION
During this survey , it has been shown the high capacity of S-lynks Sercel solution to created quickly, easily with high precision results a modal distorsion analysis and the natural frequencies of a building with a limited quantity of material and people.
Operational modal analysis is based on the recording of ambient vibrations in a closed environment.
S-lynks integrates the QuietSeis sensor which allows ambient noise to be measured within all types of infrastructure without interrupting operations.
The results will be made available to the structural design office to validate or adjust the calculation models.
Visit our Structural monitoring page .