Experts from Sercel provide skills, training, and assistance on recording equipment, QC workflows, and geophysical parameters...
Ensure success for your next land project with Sercel's comprehensive asset optimization program for vibrators. Our advanced...
Streamline operations management with Sercel to boost productivity, enable data-driven decisions, and enhance risk management...
What makes us unique
60+years of experience in delivering high-performance technologies
Our service expertise is supported by industry-leading products and software. We have the largest customer base for seismic acquisition, and our software has been setting industry standards for over 40 years. We  are also a leading supplier of geotechnical engineering and structural health monitoring technologies.
60 + years of global experience in the most complex environments, offshore and onshore
Managing projects in complex environments is no mean feat. Our services experts apply field-tested techniques to simplify complex projects and make them more manageable for you and your team.
Deep rooted technical expertise around the globe
In today's competitive market, and increasingly shrinking pool of HR talent, our experts can help you gain an edge by bridging the gap in industry expertise.
Super data quality
Data underpins decisions and actions. Poor data quality can seriously impact the success of any project. At Sercel data quality is in our DNA and we consistently deliver high-performance, actionable insights to our customers.
Collaboration and trust
We are your trusted advisors, and we will combine the right product and solution to ensure optimal results. Our team will spend time talking with you to understand your needs and develop a tailored solution that achieves the desired results.
Achieve better results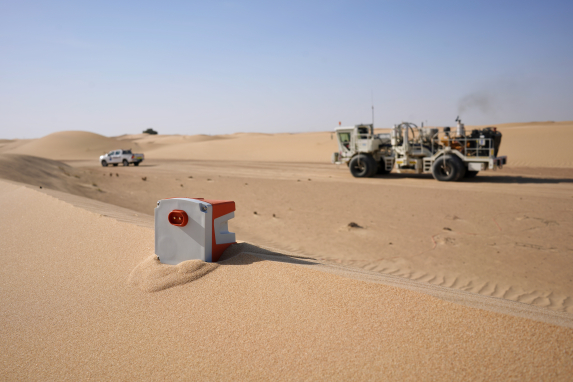 Improved QSHE - increase project safety for all stakeholders.
Enhanced Operational Efficiency – optimize project completion within the stipulated budget and schedule.
Improved Decision Making and Analytics – focus on high-quality data and actionable insights.
Increased Flexibility - adapt your projects to changing requirements and respond to unexpected challenges faster with the help of our experts.
Access to Expertise - Sercel's specialists support your projects 24/7.