Overview
Highlights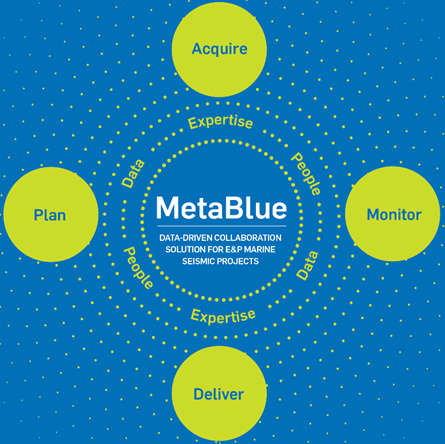 MetaBlue unifies acquisition data through industry-leading software, unrivaled MEMS-based node technology, towed streamer technology, innovative source solutions, and acquisition optimization services, allowing for holistic decision-making at all stages of the survey, from planning to execution.
Key Benefits
EFFICIENT OPERATIONS
Improved project turnaround times and reduced costs.
DATA QUALITY
Clearer and more accurate images of subsurface geological structures for improved decision-making.
SUSTAINABILITY
Environmentally friendly operations and improved safety.