Overview
Highlights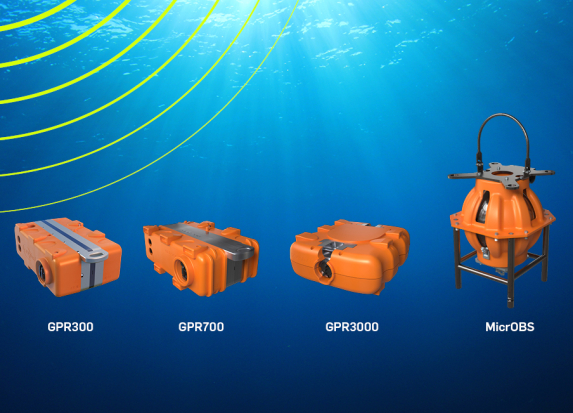 The unrivalled digital fidelity and ultra-quiet performance provided by the Quietseis MEMS sensor ensure a step change in seismic data quality.
GPR300 is the ideal node for shallow water applications down to 300m. Its compact and lightweight design provides for easy manual handling and simplifies deployment and retrieval.
Designed for deep water applications, GPR1500 incorporates an optional acoustic transponder to streamline operations. The all-in-one concept also allows for smoother back deck handling reducing the amount of intervention required during that nodes deployment and retrieval.
Using a flexible anchoring system, GPRNT nodes can be deployed either by a remotely operated underwater vehicle (ROV) or via node-on-a-rope (NOAR) and can record seismic data up to 60 days.
Key Benefits
SYSTEM CERTIFIED DATA
Operation Monitoring Environment
Proven Reliability
HIGH-PRECISION IMAGERY
QuietSeis® Delivers Digital Fidelity
3C Recording and Vector Fidelity
IMPROVED OPERATIONAL EFFICIENCY
Compatible with land operations
ROV or NOAR Deployment Capability
Download
| Category | Name | Language | Publication | Size | Download |
| --- | --- | --- | --- | --- | --- |
| Technical papers | 3C MEMS sensors for true vertical and orthogonal OBN sensing (EN) | English | Dec 04, 2023 | 279.44 KB | pdf |
| Technical papers | Native true amplitude and phase broadband sensing (EN) | English | Dec 04, 2023 | 1.05 MB | pdf |
| Technical papers | True Vertical and Orthogonal OBN Sensing with 3C MEMS Sensors (EN) | English | Dec 04, 2023 | 401.56 KB | pdf |
| Technical papers | Want to get rid of distortion? (EN) | English | Dec 04, 2023 | 823.71 KB | pdf |
| Technical papers | Sercel True Broadband: 8-Octave Capability (EN) | English | Dec 04, 2023 | 2.04 MB | pdf |
| Brochure | QuietSeis - OBN GPR MicrOBS Brochure (EN) | English | Dec 04, 2023 | 357.91 KB | pdf |